The real meaning of Karma and its 12 Laws
The real meaning of Karma and its 12 Laws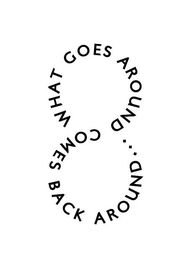 Very well said as:
NOW AS A MAN IS LIKE THIS OR LIKE THAT,
ACCORDING AS HE ACTS AND ACCORDING AS HE BEHAVES, SO WILL HE BE;
A MAN OF GOOD ACTS WILL BECOME GOOD, A MAN OF BAD ACTS, BAD;
HE BECOMES PURE BY PURE DEEDS, BAD BY BAD DEEDS;
AND HERE THEY SAY THAT A PERSON CONSISTS OF DESIRES;
AND AS IS HIS DESIRE, SO IS HIS WILL;
AND AS IS HIS WILL, SO IS HIS DEED;
AND WHATEVER DEED HE DOES, THAT HE WILL REAP.
–BRIHADARANYAKA UPANISHAD, 7TH CENTURY BCE

Karma means action, work or deed. One can understand it with the help of Newton's law that  "every action has an equal and opposite reaction".
It also refers to the spiritual principle of Cause and Effect, where intent and actions of an individual(cause)  influence the future of that individual(effect).
Good intent and good deed contribute to good karma and future happiness, while bad intent and bad deed contribute to bad karma and future suffering.
12 RULES OF KARMA
THE GREAT LAW
"As you saw so shall you reap." Also known as the law of Cause and Effect."
To receive happiness, peace, love and friendship, one must BE happy, peaceful, loving and a true friend.
Whatever one puts out in universe will come back to them.
THE LAW OF CREATION
Life requires our participation to happen. It does not happen by itself.
We are one with the Universe, both inside and out.
Whatever surrounds us gives us clues to our inner state.
Surround yourself with what you want to have in your life and BE YOURSELF.
THE LAW OF HUMILITY
One must accept something in order to change it.
If all one sees is an enemy or a negative character trait, then they are not and cannot be focused on a higher level of existence.
THE LAW OF GROWTH
"Wherever you go, there you are ."
It is we who must change and not the people, places or things around us if we want to grow spiritually.
All we are given is ourselves. That is the only thing we have control over.
When we change who and what we are within our hearts, our lives follow suit and change too.
THE LAW OF RESPONSIBILITY
If there is something wrong in one's life, there is something wrong in them.
We mirror what surrounds us, and what surrounds us mirrors us; this is Universal Truth.
One must take responsibility for what is in one's life.
LAW OF CONNECTION
The smallest or seemingly least important of things must be done because everything in the universe is connected.
Each step leads to the next step, and so forth and so on.
Someone must do the initial work to get a job done.
Neither the first step nor the last are of greater significance. They are both needed to accomplish the task.
Past, Present and future are all connected.
THE LAW OF FOCUS
One cannot think of two things at the same time.
If our focus is on Spiritual Values, it is not possible for us to have lower thoughts like greedb or anger.
THE LAW OF GIVING AND HOSPITALITY
If one believes something to be true, then sometime in their life they will be called upon to demonstrate that truth.
Here is where one puts what they Claim to have learned into Practice.
THE LAW OF HERE AND NOW
 One cannot be in the here and now if they are looking backward to examine what was or forward to worry about the future.
Old thoughts, old patterns of behavior, and old dreams prevent us from new ones.
THE LAW OF CHANGE
History repeats itself until we learn the lessons that we need to change our path.
THE LAW OF PATIENCE AND REWARD
All rewards require initial toil.
Rewards of lasting value require patient and persistent toil.
THE LAW OF SIGNIFICANCE AND INSPIRATION
One gets back from something whatever they put into it.
The true value of something is a direct result of the energy and intent that is put into it.
THREE KINDS OF KARMA
According to the way of life chosen by a person, his Karma can be classified into three kinds.
Satvik Karma : Which is without attachment, selfless and for the benefit of others.
Rajasik Karma : Which is selfish where the focus is on gains of oneself.
Tamasik Karma : which is undertaken without heed to consequences, and is supremely selfish and savage.
NISHKARMA KARMA
According to the scriptures, the discipline of unattached action (Nishkarma Karma) can lead to salvation of the soul. So they recommend that one should remain detached while carrying out his duties in life.
As lord Krishna said in the Bhagavad Gita: " to the man thinking about the object (of the senses) arises attachment towards them; from attachment, arises longing; and from longing arises anger, from anger comes delusion; and from delusion loss of memory; from loss of memory, the ruin of discrimination ;and on the ruin of discrimination, he perishes".
DOCTRINE OF KARMA
The Doctrine of karma implies that one person's karma cannot have an effect on another person's future. Yet, while Karma is in theory specific to each individual, many aspects of Indian religious reflect the widely held belief that karma may be shared. For example, the doctrine of the transfer of merit, whereby one person can transfer his good karma to another, is found in both Buddhism and Hinduism. Ancestral offerings and other rituals for the departed show that acts done by the living are believed to influence the well-being of the dead. Finally, pious activities, including pilgrimages, are often performed for the benefit of living or deceased relatives.
Hope you like it,
Please comment below and let us know what you think
Please Share, subscribe and follow
Image Source: Internet